Earning passive income is everyone's dream. After all, earning while you are asleep doesn't hurt anyone! One way of fulfilling your dream is by becoming an affiliate marketer.
Affiliate marketing is a well-known marketing strategy. Statistics say that 81% of marketers and 84% of publishers are tapping the potential of this strategy. The concept behind it is quite simple.
Basically, you promote the products of other companies and earn a percentage commission for each sale made. However, implementing the whole thing is not so hard if not as easy as it sounds. You have to put in a lot of effort from your end in order to enjoy the fruits of affiliate marketing.
Moving forward, there are certain common mistakes that most people make when they venture into affiliate marketing.
1. Selecting the wrong niche
A niche is a topic a group of people are interested in. This topic can be very specific or broad term. For example, health, fitness, and gaming are broad niches. While, breaking it into weight loss, diabetes, and muscle building are considered sub-niches.
And, to be more specific niches, choosing "weight loss for women", "diabetes test strips" and "muscle building supplements" are considered the best choice.
In a naive language, a niche is a category that is focused and targeted towards a specific area. And, in order to be a successful internet marketer, you need to have a passion for the niche you are choosing.
It would be your foremost affiliate marketing mistake, if you happen to choose something that you are not really interested in. Whatever you do will fall flat. Try avoiding this mistake.
However, in my opinion, even if you are not familiar with a niche but is a profitable one, go ahead and research the topic. Become familiar by learning what it is exactly, how it benefits and what sub-topics it covers. The more knowledge you gain the more gap it covers.
If you have immense knowledge about something, you can start creating amazing content around it. Your target audience will be able to connect better with you and chances are high that you will get relevant affiliate program offers.
The best way to choose a niche is to go to Amazon.com and look at the wide range of categories they have. Click on the arrow at the search bar. It will list several main categories.
Click on any category, and it will take you to sub-categories pertaining to each. In our image, for example, clicking on Pet Supplies, narrow down the category to dog, cats, fish & Aquatics, small animals, birds, and so on. And, when you hover on each, it shows more specific product categories.
For example, hovering on cats, it shows cats food, litter & housebreaking, beds & furniture, and so on. Choosing "cats food", "cats health supplies" and more, can be a great niche for your affiliate marketing start.
However, don't be impatient! There is still a lot to do! You need to look at the past 12 months of Google Trends for the niche (let's address it as a keyword) you have chosen. Let's say "cats food"…
Also, the keyword must have a satisfactory search volume with lesser competition. The reason is, if the competition is high, it can be difficult for you to out beat the competition in the beginning. I usually use Neil Patel's ubersuggest or Google keyword research external tool to check the monthly searches.
Now, as you can see, cats food monthly average search volume of 49,500 with SD 63 (that is, SEO difficulty). In my opinion, anything above 40 is difficult to rank for. However, in our case, our target keyword is not "cats food" but the products, services, recipes, and accessories that are related to the niche.
So, it is sure shot a good niche to choose. Also, make sure that there are enough affiliate offers or programs related to your niche to promote. The more the offers available the more the chances to earn from different sources.
2. Not Understanding what you are promoting
There are hundreds of products and services that get launched every day. However, in your enthusiasm to grow, you might end up selecting the wrong product or service for promotion. It is therefore, important to understand what they are offering before giving them a nod.
As an affiliate marketer, you may join several affiliate programs of different companies. However, before making your final call, it is best to do some homework. Google and read reviews. Know what people are saying about them, is the product or service good enough, does it provide what interested prospect is looking for?
In case their products are not reputable, it is best advised to stay away from them. Your readers value your opinions and believe what you say. Hence, it is important to choose products that provide valuable information and not push them to buy substandard stuff.
If it is an existing product or service, it must have good reviews already. However, if it is something yet to be launched, make sure you contact the affiliate manager of the product or service and understand the deliverability. You may ask for the review access or a sample so you could take a quick walkthrough.
One important tip – Do not forget to check the product launch and end date. Sometimes, affiliate marketers end up promoting already saturated or sold out products.
3. Not providing quality content and sufficient material
As an affiliate marketer, content should be the king for you. You will get a good number of clicks only when your content is of high quality and provides valuable information to the reader.
Don't just think about attracting visitors but also make them stay for a long on your site. Readers can easily make out whether you are serious or are simply publishing content to sell products.
Reading a boring and badly written piece is obviously a major turn-off for most people. Content full of grammatical errors is a big NO!
Also, lacking a deep understanding of what you're promoting will be evident in your content and can tarnish your image. Moreover, you will be in an awkward position if you don't know your product inside out.
Unless and until you are not having the knowledge, how can you convincingly sell it? So, it is important to thoroughly learn what the product or service is all about, what it offers, what will the buyers get and how will it benefit them?
One of the major affiliate marketing mistakes is not using evergreen content on the website. This kind of content is the one that has no expiry date. It continues to remain fresh and relevant to users for a longer period of time.
It includes tutorials, product reviews, and top tips. These will help in bringing more traffic to your website and you must add more of such content.
However, you shouldn't ever place quantity over quality. Your content must be of high quality instead of being a shady write-up meant to fit in the maximum number of links.
Provide to-the-point and valuable information to the readers instead of what they may already know or have read elsewhere.
As an affiliate marketer, you should be bothered about your reader who is a prospective customer. Try to place yourself in the shoes of the readers and think about what is it that you need to deliver from your end.
You must tell the person what is in it for them i.e. it should be from the WIIFM point of view. WIIFM is an acronym for 'What's in it for me' in the sales world. And its meaning is easy to understand. Therefore, rather than glorifying the features of the product, you must tell the readers how it will be beneficial to them.
You are writing for human beings who need proper explanations, advantages, and genuine opinions. It will be better if you appear as a problem-solver and offer solutions.
So, focus on creating insightful content that strikes a chord and try posting articles frequently on your website. This will ensure that your readers will return to your website.
Additionally, while maintaining good quality of your content, you should not sound like a desperate salesperson. Try to pose as someone helping people find a fix to their problems.
4. Choosing inappropriate affiliate partners
Your website has a reputation and you would surely not want to tarnish it for some quick bucks, right? But you must be wondering how that will happen? Well, it can by choosing an affiliate program that has a bad reputation.
You wouldn't want to do it but you can get misled and as a result lose your loyal readers. So, to avoid this affiliate marketing mistake, your tie-up should be with good companies that don't affect your audience base.
You should choose affiliate programs carefully and not ruin your image that has taken you so long to build.
Make sure you get in regular touch with the product's affiliate manager and have all the necessary resources in hand. Become familiar with the product, the support team, FAQ knowledgebase, and the commission structure of course.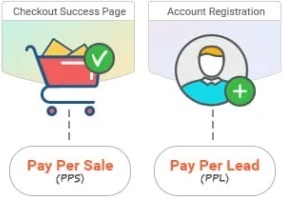 Be informed how much commission will you make, when it would be paid, and whether it is paid per lead or per sale basis.
It is important that you make a good commission promoting a product or service. The higher the commission rates the better it is.
Some affiliate marketers end up choosing an affiliate program that pays 1-8% per sale which is way too less. One of the best examples is the Amazon Associate program. It is better that you know how much commission you will make.
Choose affiliate partners that pay 40-80% commission/sale. If the commissions are fair, it will keep you motivated. I suggest ClickBank, ShareASale, and CJ.
5. Not providing value with the affiliate sale
As an affiliate, you earn a commission for every product sale made via your link. However, did you ever realize that offering incentives would actually increase your affiliate sales? That's true!
Google few review websites and you will notice how they provide bonuses to visitors who buy from their website.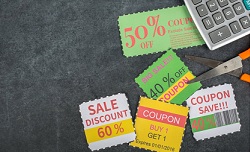 If you are not giving them some incentive in return, they would probably not buy from your link. The incentive can be anything like bonuses or a special discount for your readers.
Suppose you are using a product personally and know that people would also love the product, simply give a discount. This way, there is a two-way benefit. The consumer gets a discount and you get your commission for the sale made.
The discount is a special attraction for your readers and it will make them more likely to buy the product through you.
However, if you have no authority to give a discount, offer exciting bonuses to the readers. Offer them free courses, e-books, PLRs, or even free consultation or coaching.
For example, my website has several reviews on courses based on online business opportunities. The most common bonuses I offer to the readers who buy through my affiliate link are domain name, hosting space, and sometimes assured web traffic.
Of course, they should be related and completely required for their success.
Some affiliates also offer cashback and cash rebates if a sale goes through them. However, it is not a legit way to drive sales. If you read affiliate program guidelines, they strictly prohibit this method and may ban your account.
6. Not giving importance to SEO and website performance
To bring more number of visitors to your website through organic traffic, you 100% need good SEO (search engine optimization). Writing impressive content is not just enough.
You must make your blog posts rank higher on Google and other search engines so that it attracts more visitors.
For that, you need to make use of proper keywords in your content. In addition to your focus (main) keyword, you should use related search terms so that search engines can rank your website for them too.
For example, let's say your focus keyword is "affiliate marketing mistakes". In this case, your blog post should contain related key phrases like "mistakes made in affiliate marketing", "common mistakes in affiliate marketing" or "things to avoid in affiliate marketing".
SEO is essential for the website. It is necessary that you optimize your website/page/blog posts. It is not just about adding keywords in the content but also optimizing the entire post with proper title tags, heading tags, and an optimized image.
In other words, you have to make it easy for people to find your content or website on search engines.
Here is what all you need to pay attention to:
Don't simply use SEO to rank higher in search results. Your content should be both informative and helpful too else the visitor won't take a second to leave your website. And, this may lead to an increase in the bounce rate and lesser returning visitors.
You can use marketing tools and analyze your page or website SEO score. I normally use this tool to locate errors and warnings.
Another important factor in addition to good SEO is website performance. It is said that if your website takes more than 2 seconds to load, it is likely that the visitor would lose interest and exit from your site.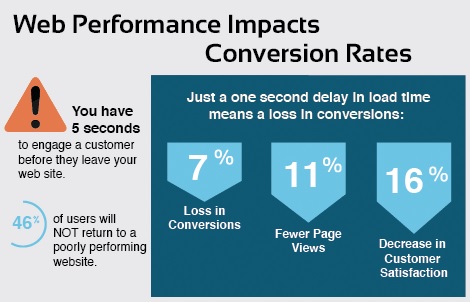 When people surf the internet, they are rather impatient. They hate to wait and if your website does not perform well, they would leave.
In case your site is slow, you must fix the underlying problems first. It can be due to server issues or the size of your files. The best tools to check your web page insights is Google PageSpeed Insights and GTmetrix.
Try your best in finding a solution to the problem as a slow site is equal to low revenue. Once your site starts performing optimally, you will see an improvement in traffic.
In 2020, poor quality websites will not be able to survive in the affiliate marketing world. The quality factors include website structure, mobile-friendliness, page speed and page load time. In addition, your content plays a vital role.
Also, make sure you have a secure SSL connection. Search engines have set it as a major ranking factor and you can definitely win the race if you do so. Many hosting service providers give free SSL certificates (use HTTPS:// instead of HTTP://) so contact your hosting support team before spending money on buying a certificate.
7. Aiming at getting rich quickly and focusing more on selling
You must have heard about a lot of people who have been able to build empires from affiliate marketing. However, you should not think that you can do so without putting in any effort. The truth is that you need time and spend some money to be able to reach your goal.
In case you simply want to earn money without lifting a finger, affiliate marketing is not for you.
What seems like a "get-rich-quick opportunity" requires a lot of study and hard work from your end. You must create content and promote it well on various channels. Once you can have quality traffic to your website, you can get the targeted clicks on your affiliate links.
Your content should be good enough so that it connects well with the audience. It is evident that the main attraction of being an affiliate marketer is to promote products and sell them. However, you can not have content that sounds like a sales pitch.
One of the major affiliate marketing mistakes is trying to oversell and not focusing on providing a valuable piece of information. Don't ever try to oversell or recommend products that you don't personally trust.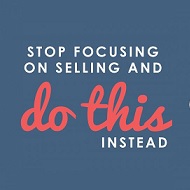 Write content that is reader-centric and engaging. Try to portray your own experience with the product, and the possible results you achieved.
If you yourself are not confident with the legitimacy of the product or service, never promote it. The information or ideas put forth should be of use to the audience. It should not seem as if you are forcing them in any way.
Write convincing content from the reader's point of view. Focus on what all should be there in your write-up that would interest a reader.
Additionally, your placement of affiliate links matter a lot. They should not bother the reader while he or she is going through the content.
While links are important for helping you earn revenue, it is also essential to place them wisely. If you are careful and place links strategically with convincing content, you will actually make the reader buy the product.
8. Not putting efforts in generating traffic
Good SEO will bring fair and targeted traffic. However, completely depending on SEO traffic may take you nowhere! Instead of letting people find you, you should make your content available to them.
Look at what other affiliate marketers are doing to draw traffic to their sites. You must not depend on one traffic source. Having multiple sources is good for you.
You can use social media for your benefit as it is a very powerful channel for promoting your content. Platforms like Instagram, Facebook, and Twitter can work really well in bringing traffic to your site without any investment from your end.
Join and participate in discussion forums. Sometimes you may come across potential buyers who are interested in the product you are promoting.
Become a regular participant at Quora and Reddit. Answering and asking questions is a key success to drive traffic towards your profile and links. Make sure you give detailed and explanatory answers to the questions you participate in. It is ethical to post a website link (and sometimes affiliate links) in your answers.
However, do not make it a habit. Answering 10 questions with no link builds a good repo. Avoid overstuffing your answers with your links in them. Also, it is important to note that Reddit does not support affiliate links, so be careful.
Another important traffic source for affiliate marketing is YouTube and Vimeo. Creating product or service videos is in trends and if you are not doing this, you are making a big mistake. You can begin by creating your own channel and uploading videos.
You can add your affiliate link at the end of the video and in the video description. However, if you do not want to create videos, then you can simply go to other's videos and post a comment with your affiliate or website in them.
Though these are the major traffic sources, do not forget to build an email list and promoting your offers to them. I will be coming to this point later.
9. Not looking at competitors
You might not be in direct competition with anyone as an affiliate marketer. However, you still need to keep your eyes wide open.
Doing so will help you understand what all you should do to help your affiliate sales flourish.
At the same time, learn what kind of strategies you can backfire. Just be observant and get a tip or two by watching what others are doing. Not keeping track of what is keeping up the competition can push you back in the race.
Speaking about the competition, analyze every competitor who is targeting your potential customers. Competition can be anything. It can be the website, it can be the products or services, or it can even be the videos. Keep track of:
Once you are familiar with the findings, try to go for them. This could unexpectedly help you increase your revenue and catch-up with the competitor.
I remember when I just began affiliate marketing. Analyzing the major competitors wasn't that easy, however, once I did, I was able to beat it. Though it took some time, it was worth my time and effort.
Also, in order to stand out in the crowd, you should try to move one step forward to be unique and not just do what all others are already doing.
10. Not Creating an Email List
You must have visited many websites and if you may have noticed, a pop-up appears asking you to subscribe. They normally do it by offering you something in return, like a free e-book based on a topic of your interest, a video, an audio series, and sometimes free tools.
Some marketing experts/entrepreneurs also provide free consultation. All you need to do is give them your email address so they can send you the details. Now, this entire process is known as "list building", "email marketing" and "building an email list".
Email marketing is the most important part of affiliate marketing and if you are not doing it, you are again making a big mistake. It is an immensely powerful option, in fact, one of the best known strategy.
To build an email list, you need something to offer the readers. As mentioned above, it can be an e-book, a mini-course, a video, or an audio series. Basically, anything that you think could attract them to subscribe to your email list.
Remember to offer them something relevant or they may not subscribe. Also, once they subscribe, you need to send them email newsletters regularly to stay in touch with them and build trust.
You can also promote affiliate links in your emails straight away. However, they should not stick out like a sore thumb in the content provided by you.
The biggest advantage of email marketing is that you will reach out to those people who have visited your site already and have shown interest in your niche. You should tap the power of email marketing to generate traffic on your website.
A few most common mistakes in affiliate marketing
When you do affiliate marketing the right way, it can help you in generating income. Your primary focus should be on the visitor who is a potential customer. The way you impress the customer will decide the fate of your business.
Affiliate marketing may seem simple but it is not so easy. This is one reason why so many people are not able to survive and call it quits very soon. You need to work hard and be focused on your goal. Affiliate marketing may not give you instant results but it is all worth the wait.
Don't choose tones of affiliate programs and end up making a mess. Begin with a few programs that you can do justice to. Remember you have only 24 hours in a day! So, be realistic.
Also, you can't expect a lot of income in the first month or day itself. Many marketers claim instant money, but everyone knows, legit stuff takes time.
In 2020, it is going to be way more challenging than ever before. Ranking on Google and staying afloat in the competition can be a task. From your end, you must try to put in your best.
Important – This post has been created keeping my opinion into consideration as an affiliate marketer (publisher). However, as a merchant who wants to run an affiliate marketing program, the mistakes he needs to avoid are completely different.
This content was originally published here.